Reusable K Cup Coffee Filters Set, 4-Pack
$19.99
$14.99
Saving...

(25.01%)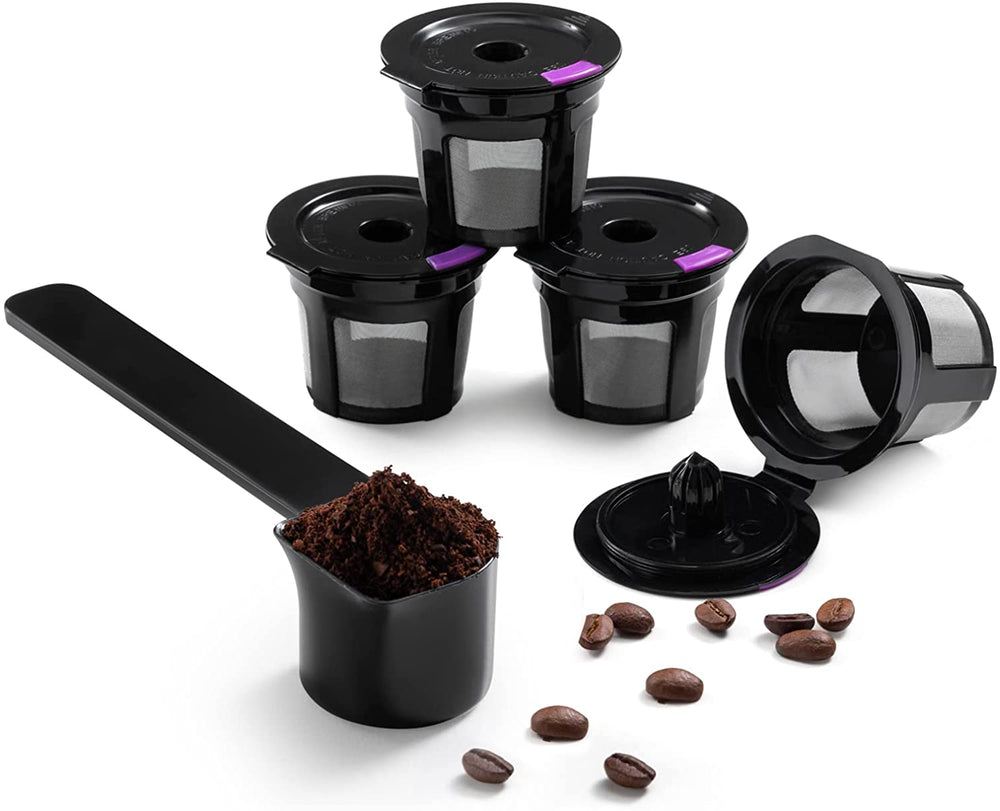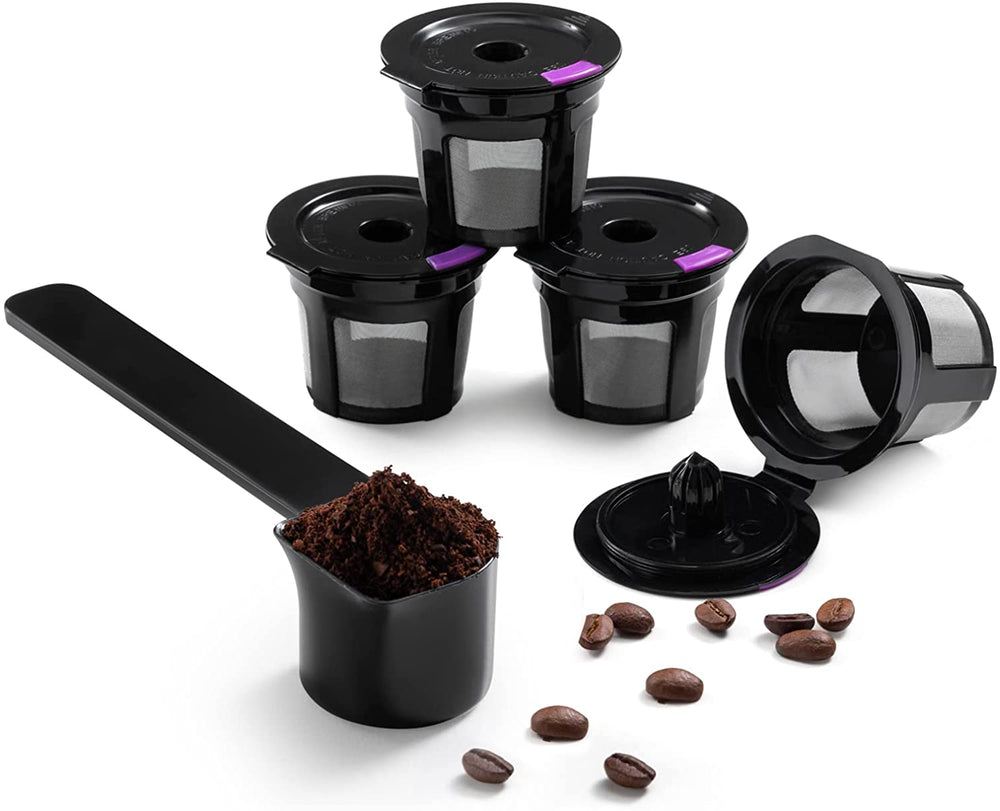 Reusable K Cup Coffee Filters Set, 4-Pack
$19.99
$14.99
Saving...

(25.01%)
The all-in-one package includes: 4 reusable K Cup coffee filters and a 2 Tbsp coffee spoon (1tbsp=3tsp=15ml). The coffee spoon can make it more convenient for you to add the coffee powder you need every time. This 4-pack is easy to operate and can be installed seamlessly on every Keurig or any other compatible brewing machine, and can also replace Keurig filters and all other reusable coffee filters.

Universal Compatibility: Compatible with Keurig 1.0 and 2.0 models: K200, K250, K300, K350, K360, K400, K450, K460, K500, K550, K560, K15, K31, K40 , K44, K45, K50, K60, K66, K70, K77, K80, K100, B31, B40, B44, B50, B60, B66, B70, B77, B100, B140, B200 and the following Keurig brewers: Keurig Elite, Keurig Select, Keurig Classic, Keurig Ultra, Keurig Special Edition, Keurig Ultimate and The Keurig Platinum.

Premium Quality: These Keurig K Cup are made of high-quality 100% BPA-free food grade stainless steel mesh material. The k cup filter is durable and heat-resistant. Unlike the plastic k cup, the stainless steel microporous filter allows the natural oil in the coffee beans to pass through, thereby improving the taste of the coffee.

Ecological Safety: Our fully utilized recyclable k cup can not only be reused to produce many cups of coffee, but also can reduce the use of paper to protect the environment while enjoying your favorite coffee. Use the Keurig machine to brew coffee and enjoy a cup of your favorite beverage to help reduce your carbon footprint.

Save Money & Time: Compared with a pack of disposable k cups, a single reusable filter can produce more cups of coffee at a lower cost. It can save you the time, energy and money loss caused by buying disposable k cup made of paper or low-quality plastic, and can help you save a lot of unnecessary expenses so that you can benefit from it.